back
Yavor Furniture – the First Bulgarian Company in the Furniture Industry with 3D Augmented Reality for its Producst
Imagine how many times as a customer who furnishes their home, you want to be able to visualize your favorite sofa in the living room to visually assess whether it matches the size, color or style of the rest of the interior. How many misunderstandings and disappointments could you avoid?! It is already possible only with two clicks before pressing the order button.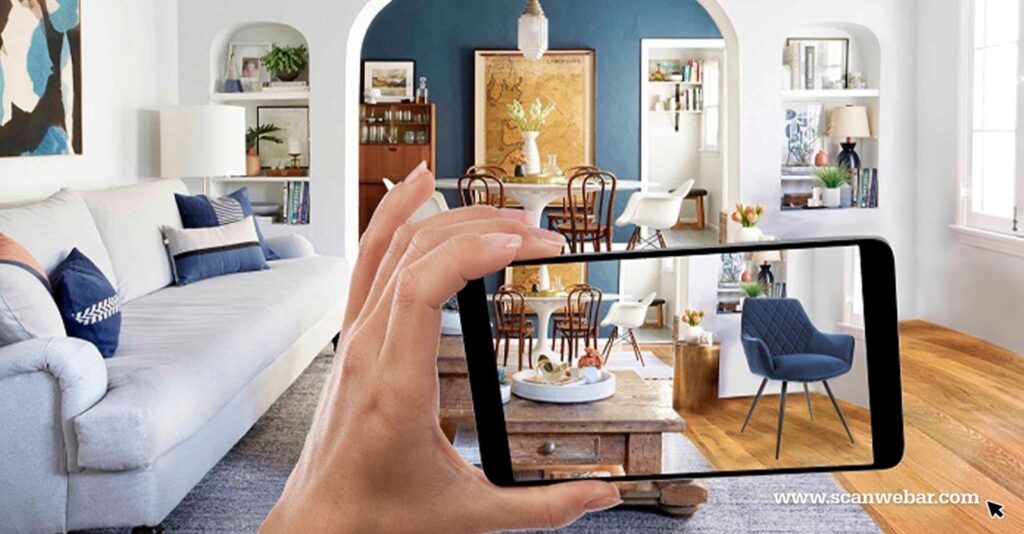 Try out how it works with your mobile device here.
Yavor Furniture was the first who integrated augmented reality furniture on the Bulgarian market. They achieved this together with the ScanAR team and their latest project ScanWebar, developed on the basis of web augmented reality. The customers of Mebeli Yavor now have the unique opportunity to visualize selected furniture in their home, directly through their mobile device.
Тhe euphoria of webAR using is taking over loads of furniture companies. Thanks to webAR, which was presented to the audience in 2019, furniture companies, as well as many other product companies, can offer their customers a new interactive experience.
The main advantage of the new web reality over its predecessor Augmented Reality (AR) is that users do not need to download an additional mobile application or provide any data, which, as we know, is one of the main obstacles to using such innovative solutions.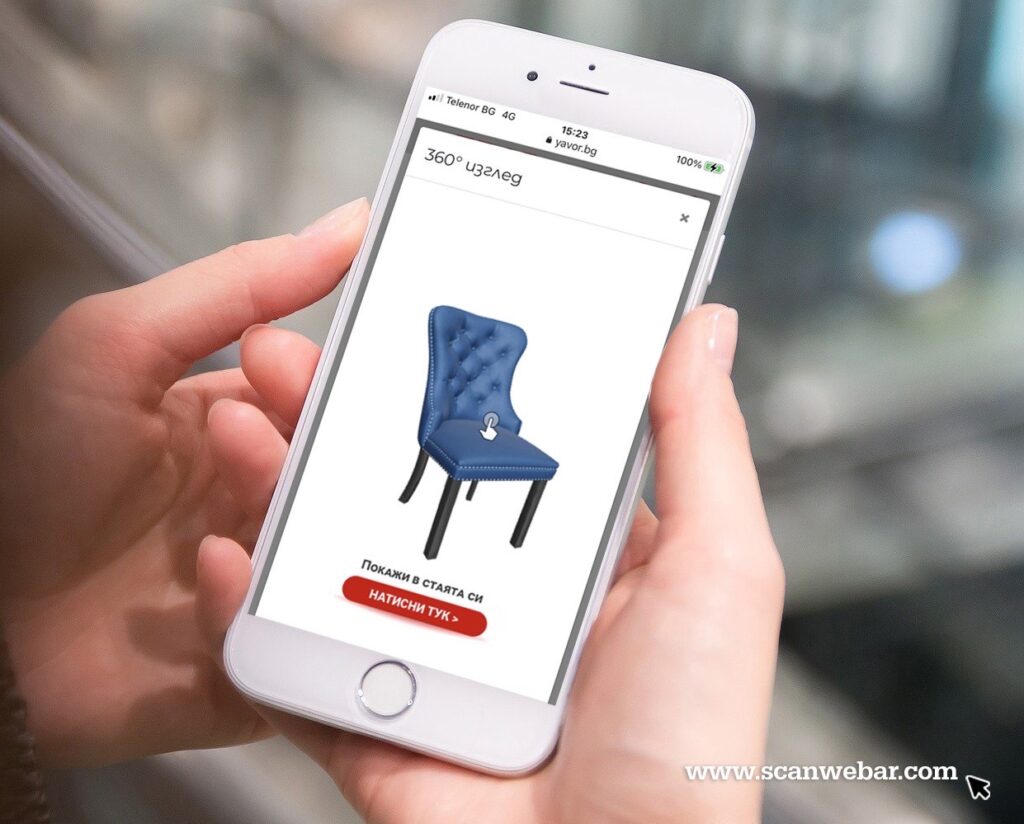 Try out how it works with your mobile device here.
Interestingly, the possibilities of web augmented reality do not stop there. The new software technology can also be used by online shops for paintings, lightings, carpets and all kinds of product companies for decorations, shoes, fitness equipment, etc.
The beginning set by Mebeli Yavor is practically revolutionary for the world of furniture companies and especially for their customers. The extreme increase in the growth of online sales stimulates technology companies to develop a huge variety of new conveniences for consumers. Of course, all these conveniences combined with the statistics that web augmented reality provides for the companies, contribute to optimizing any type of marketing campaign. Тhe accelerated buying decision process and, above all, definite customer choice, increase sales many times over and reduce the number of complaints to a minimum.
The good result of the collaborative work between Yavor Furniture and Scanar company shows once again that technology can be one of the best partners for any business and more and more companies need to experiment and draw new ideas and opportunities from the world of innovation.